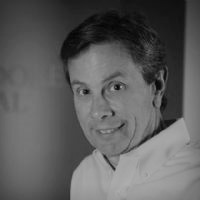 Since founding Sherbrooke Capital, John Giannuzzi has served as Managing General Partner and has recruited a team of professionals combining the financial, strategic and operational skills required to be successful investors in the HASL marketplace. John leads the firm's investment and portfolio strategy. He is involved in the operational plans and activities of each portfolio company including development of the go-to-market strategy, recruiting the senior team, and formulating its exit strategy.
John sits on the Board of Directors of Advanced BioNutrition, Boathouse Sports, Ciao Bella, Farmigo, Halfpops and Kill Cliff. Previously, he sat on the Boards of Angie's, Boom Chicka Pop, Oregon Chai, Food Should Taste Good, Izze Beverage, Affinnova, VetCentric, Cooke Pharma and Outside the Classroom.
Prior to co-founding Sherbrooke, John was Managing Director and Group Head at BankBoston. Prior to joining BankBoston, he was a Senior Manager in Corporate Development and Strategic Planning at MCI and a management consultant with Booz, Allen and Hamilton.
John holds a master's degree from American University and a bachelor's degree from West Virginia University.