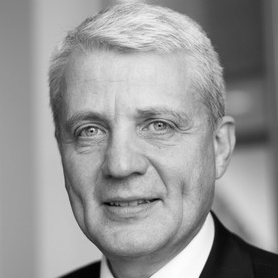 Mr. Dagfinn Høybråten took over as Secretary General of the Nordic Council of Ministers on 4 March 2013. Høybråten takes on his new role with the ambition of developing and strengthening Nordic co-operation.
Mr. Høybråten has been a Minister in both of Prime Minister Kjell Magne Bondeviks Governments from 1997-2000 and 2001-2005. As Minister of Health he pioneered the law banning smoking in public places, making Norway the second country in Europe to act based on the available knowledge on the risk of smoking.
Furthermore Mr. Høybråten has been a member of the Norwegian parliament from 2005 to 2013. As a Member of Parliament Mr. Høybråten was a member of the Standing Committee for Foreign Affairs 2006-2013. In the year 2007 Mr. Høybråten was President for the Nordic Council. In 2011-2013 Mr. Høybråten was a Vice-President for the Norwegian Parliament. Mr. Høybråten has held different key positions in the Christian Democratic Party of Norway since 1979. In 2004 he was elected leader of the Party and held this position until 2011. In his career as a civil servant included Chief Executive of the municipality of Oppgård and Director General of the National Social Security Administration.
Mr. Høybråten has a track record as a proactive reformer in the Norwegian public and political administration, and he is now engaging in a reform and development process on a Nordic scale. Modernizing and developing the Nordic cooperation and the Nordic Council of Ministers is one of the main tasks for Mr. Høybråten as Secretary General for the Nordic Council of Ministers. Internationally from 2011-2015 Mr. Dagfinn Høybråten has served as active Chairman of the Board of GAVI, the Global Alliance for Vaccines and Immunization, a public – private global health partnership committed to increase the access to immunization in poor countries. Since its inauguration in 2000 Gavi has immunized 500 million children and prevented 7 million child deaths.
Mr. Høybråten is married and has 4 children. He has a Master in Political Science from University of Oslo and he has authored three books.