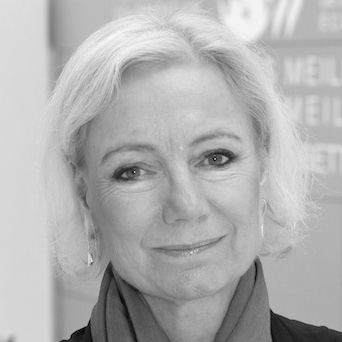 Charlotte was elected as Chair of the Development Assistance Committee (DAC) in 2016.
Prior to this, she served as Director-General of the Swedish International Development Co-operation Agency (SIDA) where she emphasised Sweden's role as leader in development co-operation and led efforts to implement innovative models to stimulate private sector engagement in development activities. There she established a network of Swedish and Swedish-based companies that work together to demonstrate leadership in sustainable global development.
She has previously served as Secretary-General of Save the Children International (2008-2010) and Secretary-General of Save the Children Sweden (2003-2008).
From 1998-2002, she served as Under Secretary-General and Director of Communications for the Swedish Red Cross.
Charlotte has a background in management consulting with a focus on change management and communications.
She holds a Master's degree from Stockholm University College of Music Education as well as a degree in Business and Marketing studies from IHM Business School.
Charlotte serves as Co-chair of the World Economic Forum Global Future Council on International Governance, Public-Private Cooperation and Sustainable Development. She is also a Member of the Stewardship Board for Economic Growth and Social Inclusion as well as a Member of the 2030 Water Resources Group Governing Council.