Are You Our New Engagement Officer for Side Events?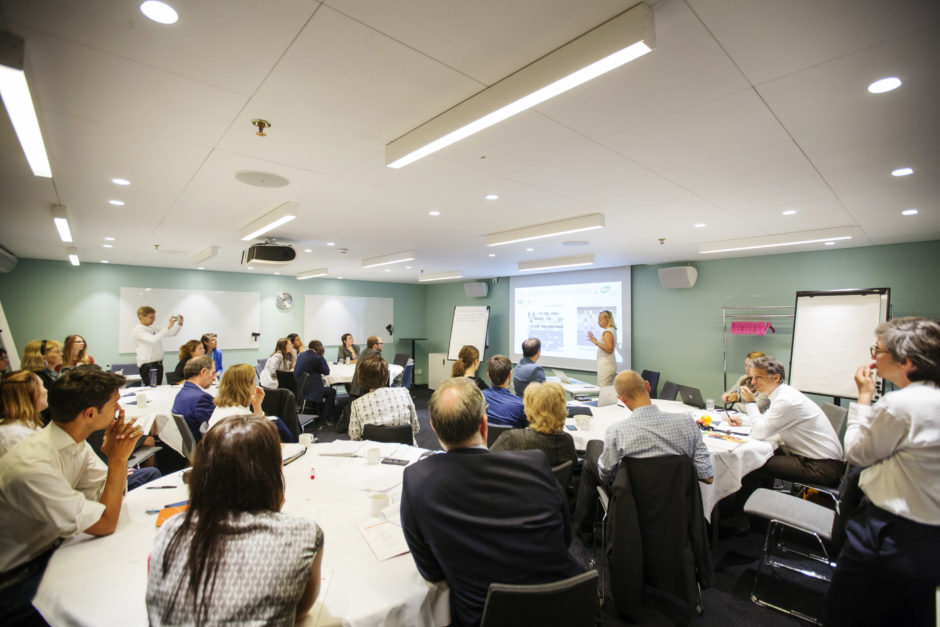 Engagement Officer – Side Events & EAT Stockolm Food Forum
Date posted: 30.01.2020
Work location: Oslo, Norway
Job function: Engagement Officer
Job type: 6 months
About EAT
EAT is an international non-profit organization founded by Stordalen Foundation, Stockholm Resilience Centre and Wellcome Trust, and works towards catalyzing a global food system transformation. Our vision is a fair and sustainable global food system for healthy people and planet – leaving no one behind. The organization connects and partners across science, policy, business and civil society to transform the global food system through sound science, impatient disruption and novel partnerships.
Organizational Placement
The Engagement officer reports to the Head of Engagement.
The Engagement officer is part of the Engagement team.
Amongst other responsibilities, the successful candidate will co-ordinate all side events, workshops, consultation and meetings (henceforth Side Events) at EAT Stockholm Food Forum 2020 (Forum). This is a temporary role to support the Forum. EAT Stockholm Food Forum is a carefully curated event, open by invitation to 700 participants. Curated this year to maximize opportunities for learning, collaborating and coordinating on-site, the forum will zoom in on the critical themes and trends, making the complexity of change needed accessible. The experience of this year's Forum will offer a chance to work with the top global thought leaders from science, politics, business, civil society and beyond.
Key responsibilities
Plan, coordinate and execute all EAT Stockholm Food Forum 2020 Side Events from concept to finish in accordance with the preference of the event organizer and in conjunction with the EAT Stockholm Food Forum project manager
Communicate with Side Event organizers to understand their wants, needs, and special requests for the event
Manage hotel and onsite logistics, including the selection of Side Event rooms, either at the Forum hotel or venue
Submission and reconciliation of Side Event invoices in a timely manner
Resolve booking conflicts in a timely and accurate fashion
Create a Side Event guidance document and develop materials that promote the events together with the Communication and Engagement team
Support the recruitment of key volunteers, and provide guidance to staff involved in the planning and execution of Side Events
Oversee activities onsite and ensure details are handled as planned
Prepare a post-Forum evaluation report with feedback from Side Event organizers
Perform other related duties as assigned or requested by the EAT Stockholm Food Forum project manager
Deepen EAT's relationships with key action, engagement and knowledge partners from the private and public sectors
Key requirements
Minimum bachelor's degree or equivalent with strong academic records
Excellent level of proficiency in written and oral English (professional usage)
Strong negotiation, leadership, and planning skills
At least two years of relevant professional experience working with the development, implementation and execution of events
Excellent interpersonal skills with an ability to liaise efficiently with government officials, external bodies, and EAT Stockholm Food Forum participants in a clear and professional manner
Ability to multi-task, remain calm and work under pressure on complex, fast-paced, and challenging projects
Ability to support complex projects to tight deadlines, sometimes simultaneously
A self-reliant problem solver who is detail oriented, structured, disciplined and a team player with strong organizational skills and with confidence using Excel calculations and across different currencies
Ability to remain calm and respond positively to challenging situations and difficulties
Capacity to work both independently and in multidisciplinary teams
Passion for EAT's mission and positive to work and travel in an international and high paced environment.
Competency with Office 365
Additional Information
In addition to being part of a global platform for fair and sustainable food systems EAT offers a fair salary and competitive benefits package including pension, workers compensation/occupational injury and travel insurance.
Contact details
All applications and inquiries regarding the position should be directed to cv@eatforum.org with "Engagement Officer – Side Events" in the subject line. Applications should include a cover letter, CV, and academic transcripts.
Privacy
When you submit your application, EAT will collect and process your personal data for recruiting-related purposes only. For more information, please read our Privacy Statement for Recruitment and Hiring here.
Application deadline
Date: 10.02.2020
Applications will be reviewed on a rolling basis and we reserve the right to close the position before the deadline if a suitable candidate is identified.