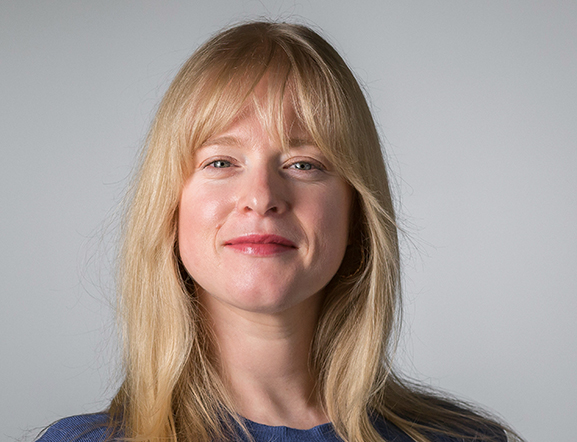 Biz Ghormley is EAT's Director of Communications. In this role, she leads all EAT communication work, events, thought leadership and community engagement efforts to elevate inspiring stories, deepen dialog and support action towards a transformed, equitable food system.
Biz joined EAT in 2019, bringing with her 15 years of experience in storytelling, social justice and system change work. Analytical and passionate, she began her career on the front lines of justice as a bilingual investigator for public defense attorneys in the Bronx. She's elevated the story and strategy skills she used there to a macro and organizational level, managing relationships and strategic communication to galvanize communities across issues and raise millions of dollars in pursuit of transformative change since then. Biz grew her entrepreneurial skill-set at Digital Democracy, recognized as one of Fast Company's "Most Innovative Companies" in 2013, led rebranding and marketing at one of New York City's oldest non-profit organizations, and has worked with groups including the United Nations Global Compact and more. Most recently, she supported significant expansion of the network of equity-focused philanthropy professionals as Director of Operations and Member Services at Emerging Practitioners in Philanthropy.
She holds a MS in Strategic Communication from New York University and has a BA from Wesleyan University. She is a Starting Bloc Fellow, a former member of Coro Leadership New York, a graduate of the Thousand Currents Academy, and an advisor to Indie Philanthropy Initiative. Biz is originally from the United States.