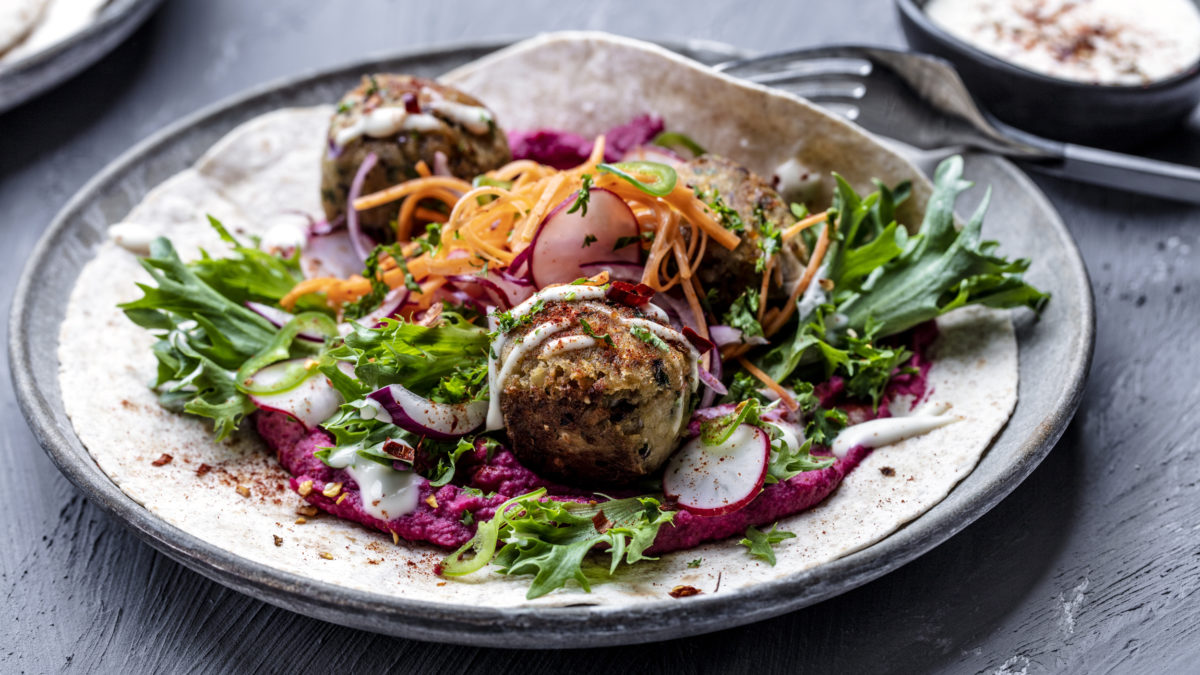 The planetary health diet is a global reference diet for adults that is symbolically represented by half a plate of fruits and vegetables.
The other half consists of primarily whole grains, plant proteins (beans, lentils, pulses, nuts), unsaturated plant oils, modest amounts of meat and dairy, and some added sugars and starchy vegetables.
The diet is quite flexible and allows for adaptation to dietary needs, personal preferences and cultural traditions. Vegetarian and vegan diets are two healthy options within the planetary health diet but are personal choices.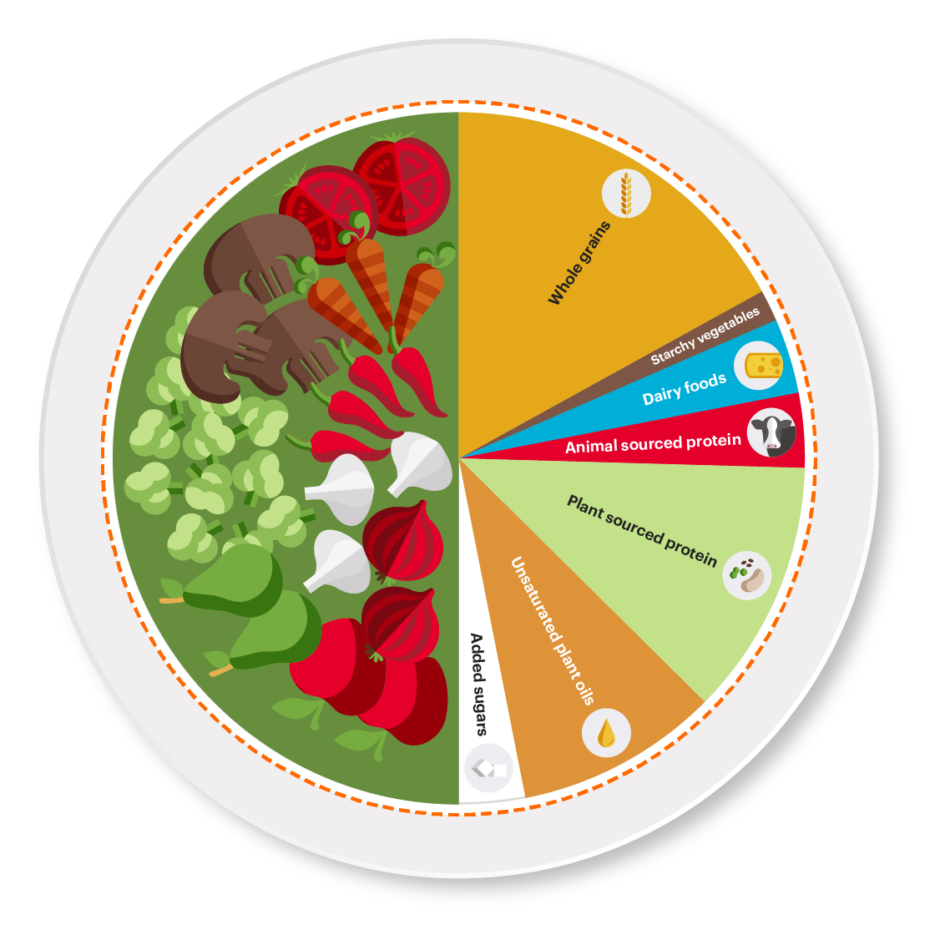 Learn more: The EAT-Lancet Summary Report.
The Planetary Health Challenge
The #planetaryhealthchallenge is based on the EAT-Lancet findings that introduce the planetary health diet – the optimal diet for people and planet. Join us by eating more vegetables, fruits, legumes and nuts. You can find the recipes here!
Every day we hope to inspire you with practical tips, tempting recipes, interviews with cool chefs, podcast episodes or other surprises. Let's waste less food and eat more plants! Who is with us? Follow us on Instagram @eatfoundation for more.
Join the movement
The diet is not set in stone. Adjust it to where you live and what you like. Share recipes, meals, motivation and struggles with us by using #planetaryhealthchallenge on Instagram.
Take Action & Join the Movement:
EAT's new podcast: Let's Rethink Food!
EAT x Iman Meskini: How to eat to save the world 
EAT's Instagram: Get updates and get involved
EAT-Lancet Report: Read the Summary Report
EAT's blog: Read how Dr. Sonja Vermeulen explored the diet