Chef's Network
EAT collaborates with the SDG2 Advocacy Hub to connect and empower chefs from across the world to champion healthy and sustainable diets.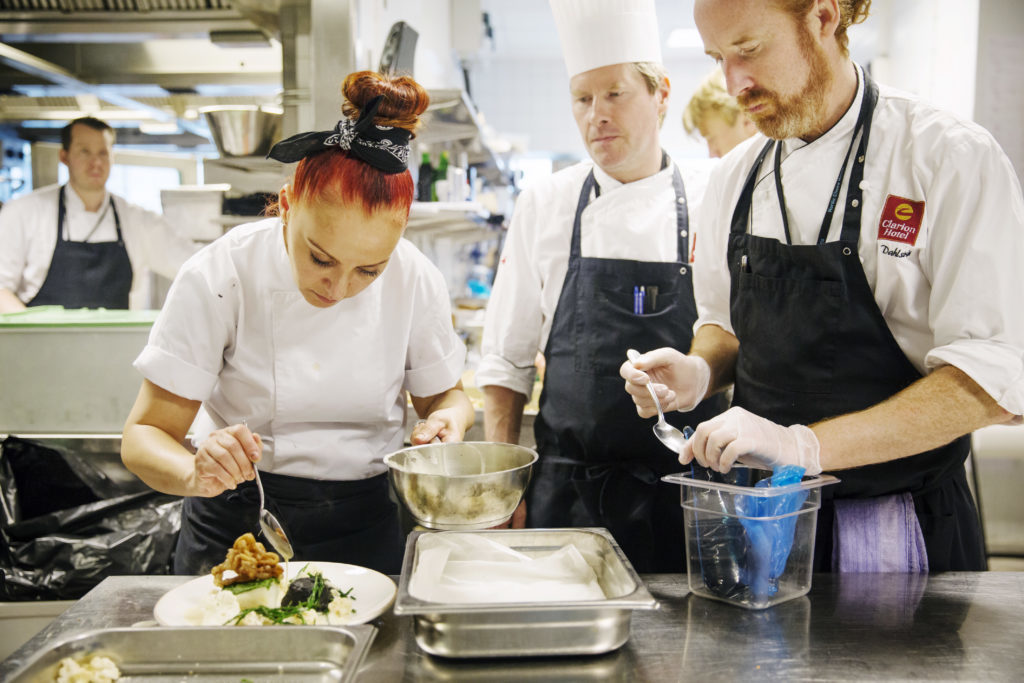 Chefs bridge the gap between the farm and the fork – transforming raw ingredients into delicious, nutritious meals. In doing so, they influence what we grow, what we put on our plates and how we think and talk about food.
SDG2 and EAT believe chefs can be powerful advocates for a better food future. To facilitate this movement for change, the SDG2 worked with over 100 chefs from 36 countries to create a Chefs' Manifesto – a thematic framework which outlines how chefs can contribute to the SDGs through simple, practical actions.
EAT will deliver the leading science on healthy diets from sustainable food systems to chefs, with the aim to simplify the complexity of these issues for the industry, making such resources accessible to all.